Drink Coffee That Matters
We are deeply committed to our purpose of making a positive impact in the world of speciality coffee by building life-changing relationships. Throughout the specialty coffee supply chain, we are actively investing in the lives of others.
Every single coffee we roast tells a remarkable story. We desire to highlight the producers, the families, and the communities these exceptional coffees represent. We go above and beyond, not because we have to, but because we believe together, we can be the sustainable agent of change to bring life and love to these worthy people specialty coffee has the potential to return dignity and wellbeing to coffee producers and their communities.
Our Mission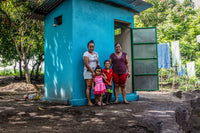 Sustainable Development
Our three levels of impact include:
1. Coffee Producers: We pay coffee producers 2x - 3x more than the market rate. This premium paid to the coffee producers is helping to end the cycle of poverty.
2. Local Communities: We work with local nonprofits, NGOs, and social initiatives to improve the quality of life in our communities.
3. Global Projects: Each year we invest 10% of our profits into sustainable development projects in coffee producing countries. These initiatives are giving people hope for a brighter future.
Current Project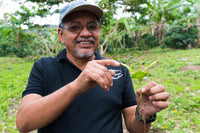 Relational Coffee
YIELD Coffee is an award-winning humanitarian coffee roasting company. We collaborate closely with coffee farmers who share our commitment to sustainability, exceptional quality, and long-term relationships. We transport these beautiful coffees to Cincinnati, roast them fresh every week, and deliver them to our wholesale partners and coffee lovers alike.
Our roasting philosophy is to bring out the best intrinsic qualities in the coffees we source. The ultimate development of quality occurs at the farm level. We do everything we can to make the coffees shine, so that they can reflect the extraordinarily hardworking coffee producers and communities with which we collaborate.
SHOP Coffee
New to Specialty Coffee?
Click through the following links to learn more about specialty coffee, brewing techniques, and the fascinating journey coffee undergoes from seed to cup.